EPISODE V: THE EMPIRE STRIKES BACK
EPISODE VI: RETURN OF THE JEDI

Components:
Mouth (Microphone)

Accessories:
---
COMPONENTS
2-1B's "mouth" is a modified Shure 55C "Elvis style" microphone. The microphone was modified by the use of only the rear half and the removal of the stand and attachment from that half. A hose was then added from the former location of the stand attachment down to the torso which, like the rest of the large components, was sculpted in clay over a mannequin then cast, probably, out of a clear resin. Some areas were then painted the metallic color we see in the final film versions.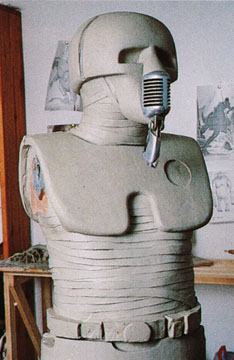 2-1B Sculpting with unmodified Microphone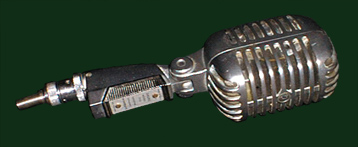 Shure 55C "Elvis style" Microphone