EPISODE I: THE PHANTOM MENACE

Attire:
Tunic
Pants
Leather belt
Leg wraps
Arm wraps
Shoes
Leather pouches
Necklace

Accessories:
Backpack
Podracing helmet
---
THE BELT
Anakin's belt is made from a web belt common in the military. The brass roller buckle was used, but the cotton web was replaced with a 1 1/4" (3.2cm) wide strip of leather.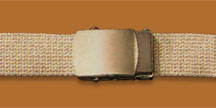 Standard Military Web Belt
On the back of his belt Anakin has two leather pouches. The smaller one has not been identified yet, but it had an eagle logo that was scratched out. This may indicate that is was originally from the military.
The second pouch is one half of an Italian army double ammo pouch. The center ring and leather loop was removed before it was cut in half. Most of the grey/green color was rubbed off and then it was re-dyed brown, resulting in a heavily worn look.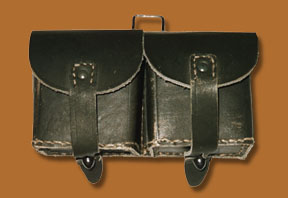 Italian Army Double Ammunition Pouch
---
THE BACKPACK
As Anakin prepares to leave home, he gathers his belongings in his backpack.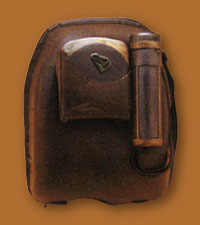 This backpack was modified from a hard shell daypack manufactured by MH Way of Milano, Italy and designed by Mario Hasuike.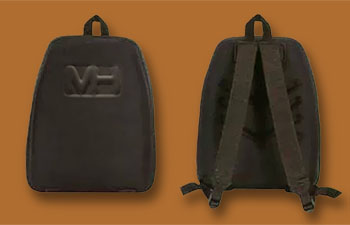 MH Way Daypack
It was resurfaced in leather by the costume department. They also added a leather pocket on the back into which a CD Case was placed. A 12 disc capacity Flipdisc CD Wallet (model FDP12) made by Laserline was used. The black plastic of the case was painted with gold trim and decorated with a jade stone carving.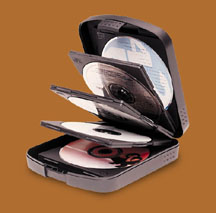 Flipdisc 12 CD Wallet by Laserline
Dimensions: 6.75" x 6.75" x 2"
A cylinder was also added onto the back. It is made from a black plastic telescoping poster tube produced by Alvin.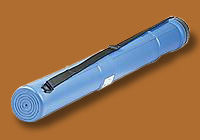 Alvin telescoping poster tube
---
THE PODRACER HELMET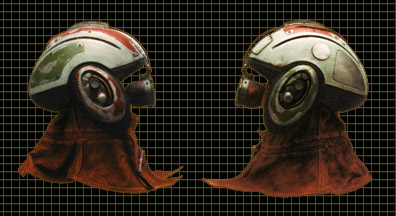 Anakin's Podracing helmet was made from a child's bike helmet. We are researching the exact model.
---
Item

Approx. Price

Available From

Ammo Pouches
$5.00
Military Surplus Stores
MH WAY Structured Day Pack
$175.00
NY Style
Laserline Flipdisc 12 CD Wallet
(model FDP12)
$5.00
Wal-Mart, Music Stores, Laserline

Alvin telescoping poster tube

$12.00
Office Depot Online
Click on blinking indicator to left to find out about other supplies.