EPISODE I: THE PHANTOM MENACE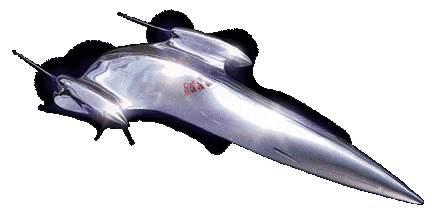 ---

COCKPIT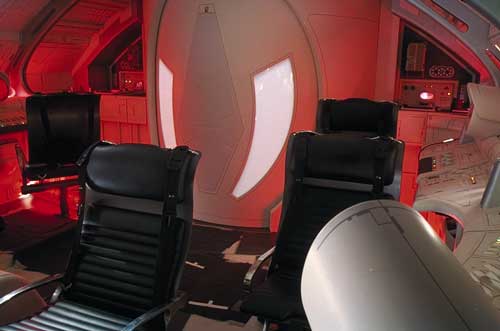 Throughout the Queen's starship were chairs specially made by Zoeftig and Company - an England based company featuring the furniture designs of Alan Zoeftig. The ship chairs were special single seat models from their Zenky Beam Seating System, which are usually made in benches of three or more. The four forward chairs in the cockpit are highback Zenky headrest model chairs. Two more Zenky chairs located to the sides of the cabin were uniquely modified to swivel on single posts. Zoeftig and Company's modular furniture is in use throughout Britain, Europe and the United States, including many airports such as Las Vegas International.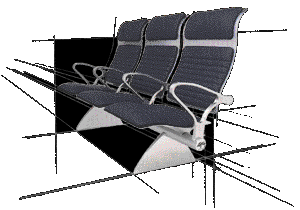 Zoeftig - Zenky Headrest System Furniture
All six of the cockpit chairs are fitted with safety belt restraints. Two luggage shoulder straps were added to each chair. The straps are threaded through two chrome drawer handles added onto the top of the chair backs. The handles are made in Taiwan and distributed in the US by Liberty Hardware.


Chrome Drawer Handle
---
MAIN HOLD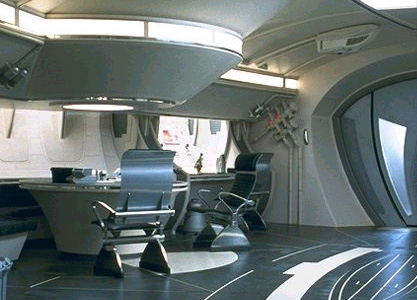 Four more special single seat Zoeftig Zenky headrest model chairs are located in the main hold. Three chairs line the starboard side at the table and tech station, and another near the back on the port side.
Along the ceiling of the main hold are two Qualcast Cyclone 6000 hover mower bodies, one on each side.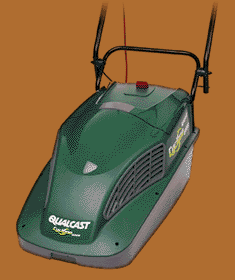 Qualcast - Cyclone 6000
Hover Mower (collecting)
---
FORWARD HOLD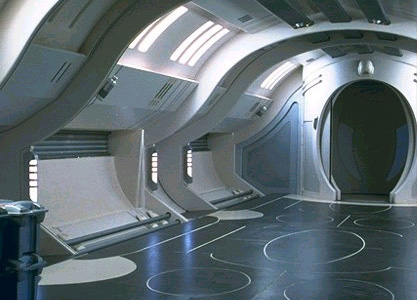 Located over the top of a doorway in the forward hold is the center section of a Flymo Micro Lite lawnmower body.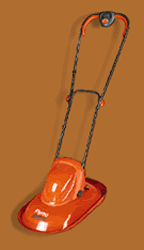 Flymo - Micro Lite lawnmower
Hover Mower (non-collecting)
For more information on Zoeftig and Company see www.zoeftig.com
Note: The Zenky model chairs used on the set were custom models made especially for Lucasfilm and were very costly. Zoeftig normally only deals with larger scale architectural projects such as airport terminals and coach stations.