EPISODE IV: A NEW HOPE
Used by: Han Solo (worn on his belt)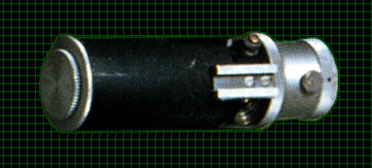 ---

This droid caller was made from an old Kobold camera flash. Variations of Kobold flashes were used for all of the droid callers. The one used for Han's droid caller from A New Hope had a gradual curved transition on the top section (other versions have a stepped transition) and a knurled bottom edge. While other droid caller props were painted black by the prop department this version of the flash came in a black textured finish. A camera screw mount was screwed into the bottom.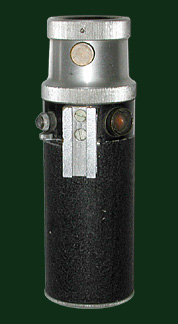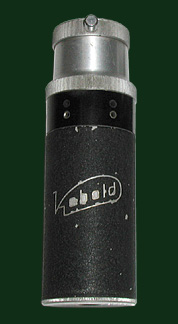 Kobold Flash Attachment
From the collection of Rob Pugh
This is the variation used for this prop.



Camera Screw Mount