EPISODE IV: A NEW HOPE
EPISODE V: THE EMPIRE STRIKES BACK
EPISODE VI: RETURN OF THE JEDI

Attire:
Orange Racing Suit
White Vest
Orange Jacket (ESB)
Boots
Gloves

Accessories:
Flight Helmet
Leg Flares
Chest Box
---
THE SUIT
The suit is a racing style orange jumpsuit.
---
THE JACKET (ESB)
The cold weather jackets used in The Empire Strikes Back are the same racing jackets worn by Ponda Baba and Luke Skywalker (Rebel Ceremony). A large orange collar and Alliance rank insignia (to hide the breast pocket) were added.
---
THE LEG BAND
The pilots have bands of cartridges for a flare pistol strapped to their left leg. These were originally used by the German Air Force around 1942.
---
THE BOOTS
Luke is wearing riding boots with the smooth dress finish.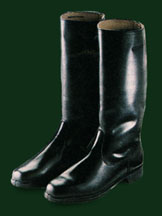 ---
THE HELMET
Luke's helmet was a Modified APH-6B Flight helmet Vietnam Era with one piece dual visor housing. The visor was replaced with a new amber one and a large ridge was added down the center. The other pilots' helmets were most likely vacuuformed plastic versions of the original modified helmet.
PROFILE COMPARISION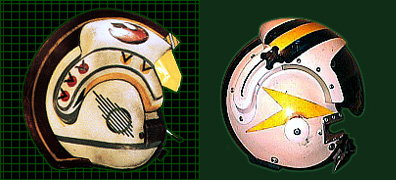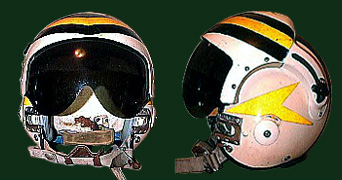 APH-6B Flight Helmet (one piece dual visor)