EPISODE IV: A New Hope

Attire:
Jumpsuit
Breathing Apparatus
Gloves
---
THE JUMPSUIT
Nabrun Leids' jumpsuit is a racing suit that zips up the back with two added sleeves for his extra arms. It's very similar to the one worn by Greedo.
---
THE BREATHING APPARATUS
A World War II British gas mask was used as the alien methane breathing apparatus. The mask was made for the military by Avon Technical Products.
Shown here is the mask with an additional extension tube and canister. Neither of these parts were used for the costume.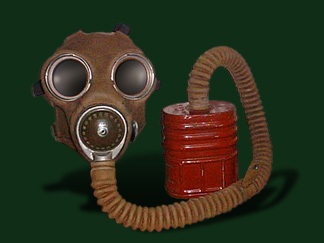 Interesting Fact: The type of canvas satchel used to carry this gas mask during WWII, in particular the Mark 7 model, was used by Harrison Ford in all the Indiana Jones movies.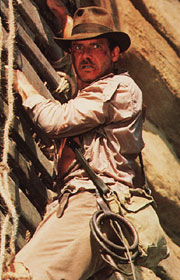 Indiana Jones and the Temple of Doom