EPISODE VI: RETURN OF THE JEDI
Used by: Princess Leia (in Boushh disguise)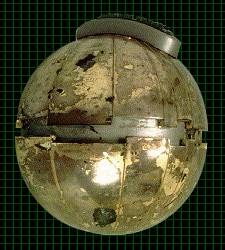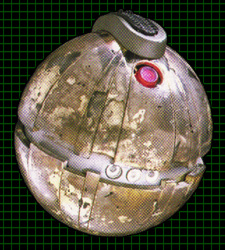 ---
---
There are three clear lens yellow LED's in a row on the equator of the prop. All the lights were practical and these three LED's would randomly blink when the top slide switch was pulled back. Around the yellow LED's are metal bezels of some type. The red LED and lens under the slide switch would light solid when revealed.
The top grip of the sliding switch is an upside down piece of rubber tread from a 1/48 Panther tank model. The original was likely by Tamiya but Fuman and Bandai currently make this model. This same model kit was used to detail the training remote used in A New Hope.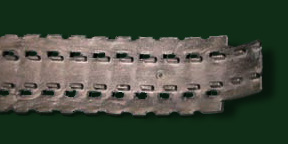 1/48th Scale Panther Tank Tread by Fuman


Click here for more images of the original.