EPISODE IV: A NEW HOPE
Used by:
Stormtrooper TK-421
Luke Skywalker
C-3PO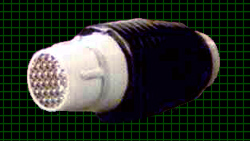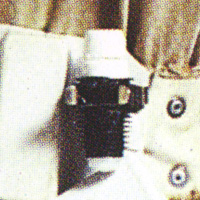 ---

"Use the comlink? Oh my! I forgot I turned it off" - C-3PO
The comlink Threepio had turned off was created from a piece used on many Star Wars props, a radial engine cylinder from an airplane model (2 halves glued together). Similar kits are currently made by Williams Bros. but none have an exact match for this piece.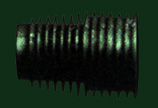 Radial Engine Cylinder
Added to the front is what looks like a sink errator but is supposedly a Hovi mix microphone tip (the same piece is used on the Stormtrooper helmets).